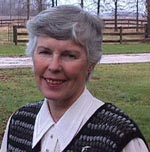 Gail E. Lamb, Bachelor of Architecture Mcgill University, 1959
Gail E. Lamb has been in practice since 1967 and is the principle of Gail E. Lamb Incorporated Architect. With over 30 years of experience in Architecture Gail has extensive experience in the many facets of architecture.
Gail is particularly experienced in Long Term Care facilities and has a lengthy list of completed projects with many return clients. Gail is very well respected amongst her peers and is well known by the Ministry of Health and the Office of the Fire Marshall for providing functional and innovative designs.
Gail's experience allows her to be very well suited to projects of varying types, sizes and budgets.